Shore Excursion From Tauranga: Hobbiton & Waitomo Glowworm Caves.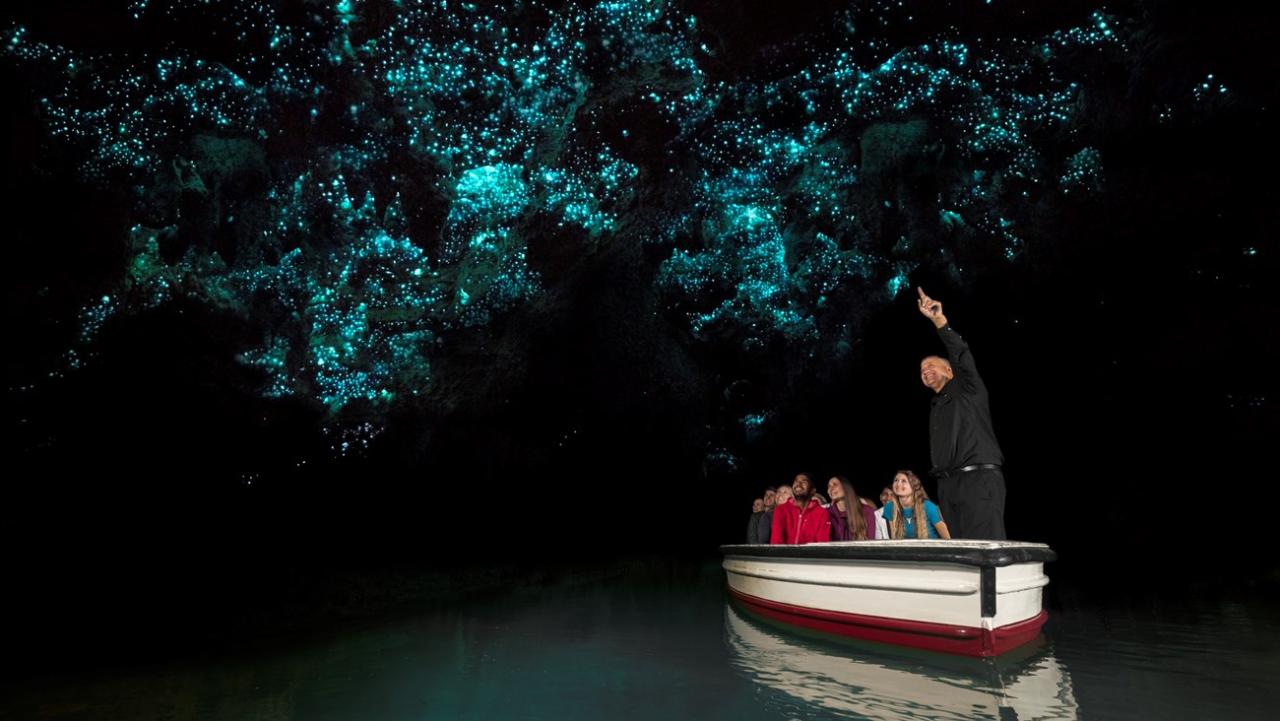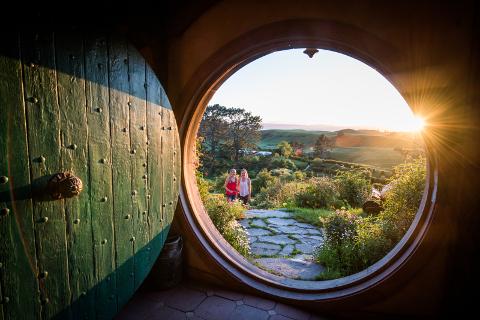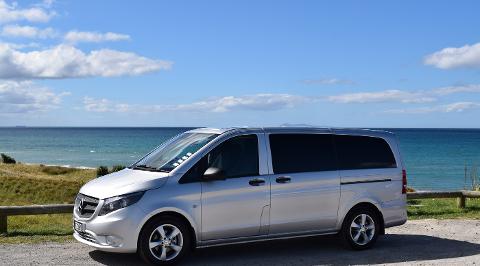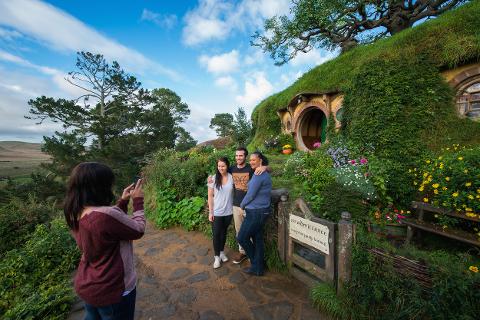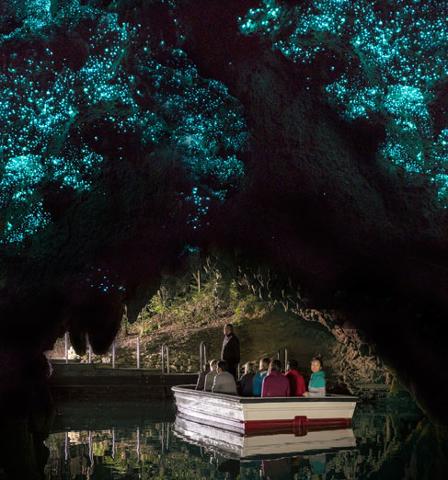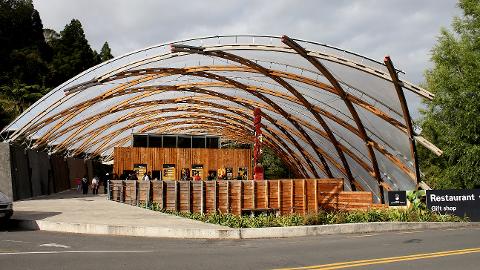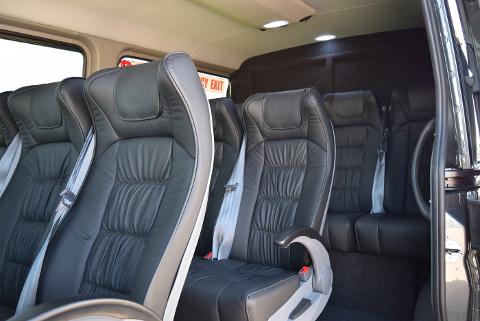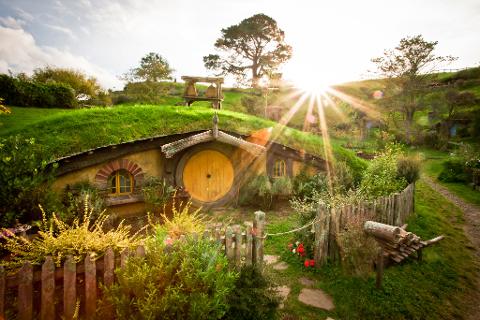 Duration: 9 Hours (approx.)
Location: Tauranga Bay, Bay of Plenty
Product code: TRG-01 Hob & Glow shore
Experience two of new zealands top attractions!
You will be taken on a Journey of discovery combining two of the most popular and world famous attractions in New Zealand, Begin your discovery at the world famous Waitomo Glowworm Caves, World renowned and a magnet for both local and overseas visitors, the Waitomo Glowworm Caves occupy a high placing in the New Zealand vacation wish-list.
Enjoy the world famous boat ride under thousands of magical glowworms and become a part of over 120 years of cultural and natural history.
Marvel at Mother Nature's light display as you glide silently through the starry wonderland of the Glowworm Grotto. Meander underground along the Waitomo River and gaze in silence at the myriad of glow worm lights that make up the Glowworm Grotto. As you enter this galaxy of tiny living lights, you'll immediately experience a serene ambience and be fascinated and intrigued by tiny glowworms that light your way!
After which you then travel to the famous Hobbiton Movie Set where you will have a fully guided tour of this breathtaking film set which was created in impressive detail!.
You will have an official guide to show you around the Hobbit holes including bilbo's and frodo's home.

Wander around the vegetable patches were Hobbits grow their food! with giant pumpkins lying around! and learn about the movie secrets and the attention to detail that is truly mind-boggling.

Your guide tells you how in Tolkien's books, there is a reference to hobbits sitting under plum trees, and how in New Zealand, plum trees grow too big to be the right scale for a hobbit so Peter Jackson had apple and pear trees, stripped of their fruit and replaced them with fake
As for the oak tree on the hill? Also fake, with 376,000 artificial leaves imported from Taiwan and wired onto the tree. When the leaves faded in the sun, someone was employed to repaint them, one by one!

Walk past the Mill and the famous Party Tree that were created for "The Lord of the Rings" and "The Hobbit" films. At the end of the tour of the Hobbiton Movie Set, There will be a complementary drink waiting for you to enjoy in the Green Dragon Inn (Alcohol and non alcohol available)
You will leave the shire and travel through lush green countryside to return you to the Tauranga Port in plenty of timefor you ships departure.

Transport in one of our luxury vehicle (small Group), taking in the stunning scenery that New Zealand has to offer along the way. (no large coaches)
______________________________________________________________________________
Please note standard pick up time is 07:00am but this will be adjusted to a later time to suite the arrival and departure times of your cruise ship!
______________________________________________________________________
We will be waiting for you at the port gate's with a name board with your name on it!
We wear grey shirts with lime green logo!
Departure time If your ship docks before 06.15am the tour departure time will be 07:00am
For ships docking between 06.15am - 07.15am tour departure time will be 08.00am
For ships docking between 07.15am - 08.15am tour departure time will be 09.00am
For ships docking between 08.15am - 09.15am tour departure time will be 10.00am
For ships docking between 09.15am - 10.15am tour departure time will be 11.00am
For ships docking between 10.15am - 11.15am tour departure time will be 12.00am
Pick-up is from the port directly and dependent upon time of arrival of your cruise ship!
Pick-up time will be confirmed 30 days from date of tour. And updated 24-48 hours before if needed!
As cruise ships docking times may change. Tour departs within walking distance of the cruise port Duration 7 hours (approx.)
Return details Return of tour is to the original pick up location!