Rotorua Day Tour : Wai-O-Tapu : Lady Knox Geyser : Champagne Lake and Hot Bubbling Mud Small Group Morning Tour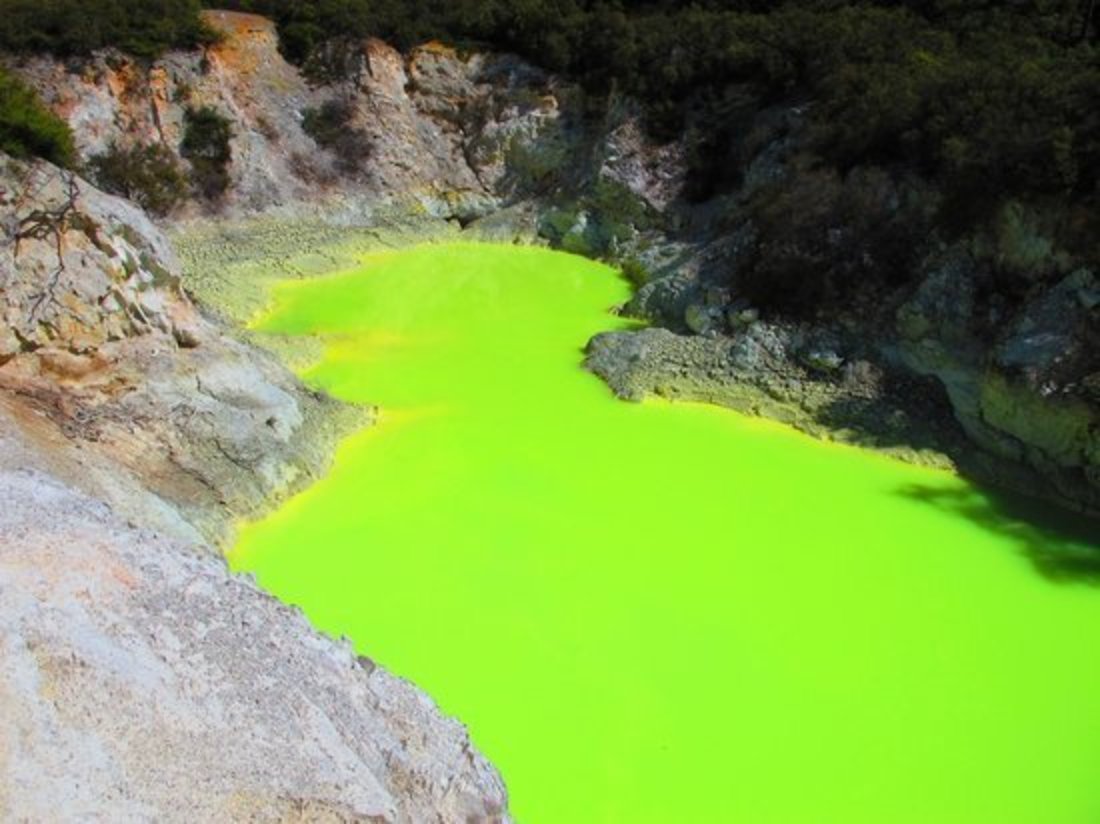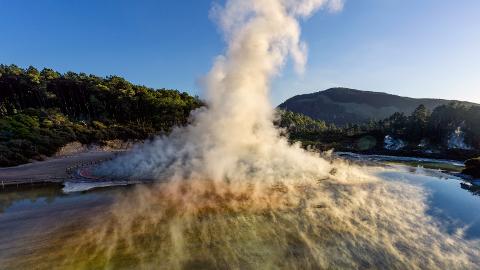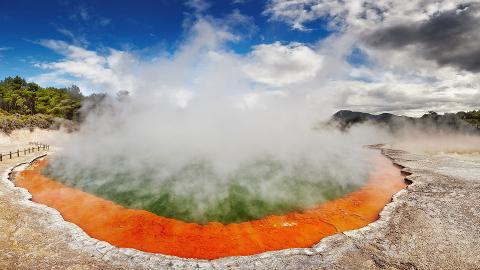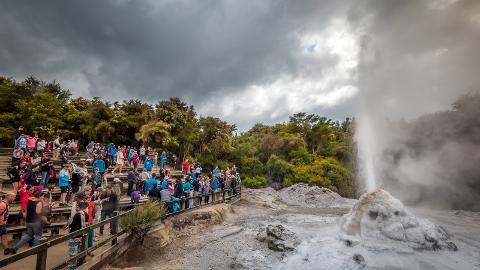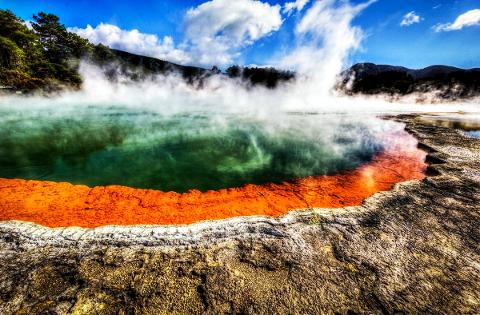 Duration: 5 Hours (approx.)
Location: Tauranga, Bay of Plenty
Product code: RW-01
We pick up from your hotel or place of accommodation (including Air BB)
Transport is in a small 201718 luxury vehicle.
This tour operates as a small group tour: which allows a more flexible, freindly and enjoyable day rather than large coach tours! With pick up from Rotorua accommodation in the morning, taking you to the first venue the Lady Knox Geyser!
Wai-O-Tapu Geothermal Wonderland

Wai-O-Tapu is considered to be New Zealand's most colourful and diverse geothermal sightseeing attraction. You are introduced to a uniquely different natural landscape – the key to what you see lies below the surface – one of the most extensive geothermal systems in New Zealand.
Clearly defined tracks provide you with the opportunity to enjoy the diversity of this area through a series of different walks, taking from 30 to 75 minutes. Each with their own unique volcanic vistas to fascinate all ages. The nature of the reserve being an active volcanic area with undulating terrain.
Get an overview of the area from the lookout point, then set your own pace over marked walking trails as you meander past vividly coloured hot pools, volcanic craters and steaming fissures in the geothermal park. Admire the New Zealand bush along the walkways, where display panels inform you about the thermal activity you see. Consult your complimentary full-colour guide-map for further details about the natural wonders.
This tour allows you to experience an attraction like no other! You will be given plenty of time at the venue, this suits walkers of all abilities allowing time to take in the all of the area. There is the opportunity to enjoy lunch, a spot of souvenir shopping along with photographic opportunities.


A truly special day filled with wonder and amazement with memories that will last a lifetime!